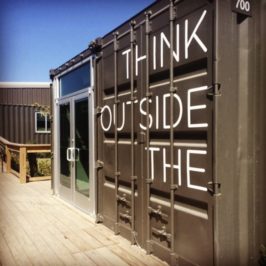 Our purpose is to inspire simplicity, creativity and delight for jewelers through connection, compliance, reliable and timely reporting, and efficient operations.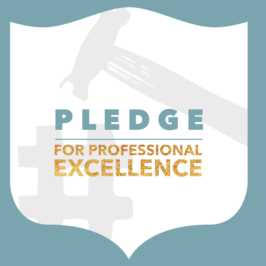 Our Pledge for Professional Excellence
We conduct ourselves with honesty, integrity and joy.
We show respect and consideration for all aspects of company relationships: colleagues, clients, and with all interactions.
We strive for excellence by providing the best quality of work with our greatest ability.
We respond and deliver work in a timely manner and as promised. We honor our commitments.
We practice open, honest communication.
We believe that every person has a voice and will make suggestions and recommendations that will be of benefit to the company.
We will uphold the law, rules and regulations.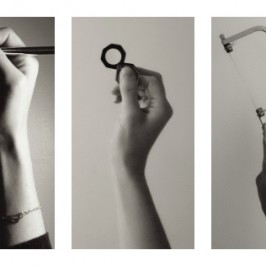 We are jewelers. We are entrepreneurs. Some of us work alone, creating from our benches. Some of us employ others and enrich the economy with jobs. We destroy (we like fire) in order to create. We are builders of the most intimate and luxurious kind.
We want to operate our businesses properly and know that what we create, will not be destroyed by our own ignorance.
We want to keep accurate records easily and know how much cash there is, who owes us and who we owe. We want to know the cost of our materials on hand.
We want to know our cash flow, that our income is greater than our expenses and have the information to budget accordingly.
Accounting for Jewelers operates as a team member of your business, from full-service bookkeeping to just having an accountant in your pocket for support when you need it.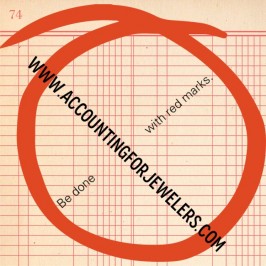 Here at Accounting for Jewelers, we connect the dots for you.
Check out some of our offerings!
 One on One Training so you can confidently do your books yourself.
 Bookkeeping Services for those that don't want to do it at all.
 Members only area with Video Tutorials, online community and more!
All the confusion you have about financial reports is dissolved with our easy to understand video series explaining the 3 most important reports and what they mean to you.
All the intimidation you get from the overwhelming amount of things to do in your business is eliminated using our Confine it & Automate it Method of Accounting.
We also offer free downloads of templates, guides and checklists to streamline your record-keeping operations.
For the independent jeweler that is dedicated to staying in the green and be done with the red marks, we offer a community and paid-for products to help you see that accounting is your friend and ally.
Welcome to Accounting for Jewelers! We're here to help.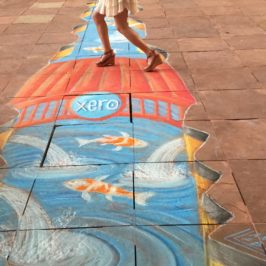 We at Accounting for Jewelers exist because we understand how to organize a jewelry business for the purpose of efficient procedures and complying with tax law. Even more, we know how to explain the data we organize into meaningful information for you.
From our Founder:
I had been doing bookkeeping using Quickbooks for small independent jewelers for 15 years, but higher level accounting was still abstract to me. This is the problem with many bookkeepers and accountants, they never sit down with you to actually see the story the numbers flaunt.
Just like with jewelry making, the theory does not compare to the practice. 
The problem was that no one was willing to sit down and explain the roles the numbers I was entering played in the big picture. Reporting was always for the purpose of filing taxes or to see Profit & Loss, but never examining their true cause and effects.
I came across a program called Xero while I was self-educating myself in small business accounting after an accounting degree and 3 years in corporate accounting still had me wanting to understand more.
Xero was my game changer. It is an intuitive design partnered with a true double-entry accounting program.
Quickbooks had always been a chore. Even though I enjoyed the purpose, the process was a pain. 
Xero approached accounting with the following thought process:
With all the available technology, what is the easiest way to get from Point A to Point B and maintain proper accounting methods?
I want to get the job done in the most efficient manner and with Xero, it's actually fun! Yes, you heard me correctly.
Xero is FUNctional!
With Xero, we are able to do more than enter your numbers, we are actually able to have conversations surrounding your numbers in real time.
Slides to Xero:
Unlike other programs, Xero is centered on automatic bank feeds for your business. This way, we automatically catch the majority of inflows and outflows right at the source.
We are able to do bookkeeping in real time, so you are able to see where you are daily, weekly, and monthly, instead of scrambling each quarter, or worse, with a box of receipts at year end.
Since it's proven that most people look at their phones 1st thing in the morning in bed, even before they look at their spouse, why don't you reconcile with 1 click each the deposits that came in overnight for paid invoices? Then, you can get up on the right side of the bed. We don't actually condone use of your phone first thing in the morning, and actually prefer if you kept your phone out of your resting space, but, if you are so technologically inclined, then Xero greets you with open arms. xoxo x's and Xero's xoxo
Hurdles to Xero:
Monthly Fee? Yes, but it's less than a meal out once-a-month and far more rewarding. Also, we pass on our discount of being a Silver Partner straight to you.
Security? Do you use online banking? It meets or exceeds the same standards for your bank with encryption and security. We also like the geo location features, which ensures your data is never lost.
Does it go offline and I can't get on? Not often. The majority of outages are planned and scheduled during the lowest used time. Rarely, there are unplanned outages; however, one could argue that it happens hundreds of times less than when you aren't able to get to the desktop computer that houses a non-cloud based program.
Does it track Inventory? It does track Finished Goods, if you are buying and selling finished goods. It does not track manufacturing or bill of materials from Raw Materials through Works in Process to Finished Goods. However, if you have a starting physical Inventory, then we can easily make monthly, quarterly or annual adjustments based on the new purchases and sales. We love to educate on Periodic and Perpetual inventories! If you prefer something other than a spreadsheet, you will have to use something like TradeGecko, Dear Inventory or Benchworks. Click here to read about what is included in Inventory and click here to read our tips to track inventory. 
Do I need other integrations? No, Xero is all inclusive. You really don't need anything else except a way to accept money like Stripe, PayPal, Square, or Mercury Payments.
Can I attach receipts? Yes, you get your own private inbox to upload directly to or email in attachments on the fly, so you don't have to go back and remember what you missed. Do it as it happens! Then, the receipts are waiting to remind you to enter them. They can be attached to individual transactions as well as Contacts for your own virtual filing system.
Xero is not for everyone:
While Xero can do everything any size business needs; there are certain industry expectations that become a need, when they really aren't. For example, the format of a wholesale purchase order that you have had custom made for you, cannot be formatted identically in Xero.
Those that like accounting programs where you can enter the girdle size of a diamond and if it's faceted or bruted are better off with a program like AccountEdge. In our opinion, you need to confirm that the stone you have matches the cert upon receipt, and then you can enter the cert# with the bill, but we aren't into wasting our time entering data into an accounting program that is better served on the sales floor.
Our motto: every problem can be solved.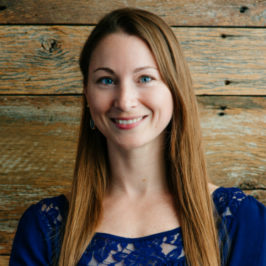 You probably want to understand the financials of your jewelry business, but think it's too complicated and you aren't sure it's being done right. But really, you just have to understand the essentials that will help you operate efficiently, effectively and knowledgeably. The good news:  You're in the right place.
Here at Accounting for Jewelers, our goal is to provide simple explanations and easy-to-manage systems of complex accounting. We want you to be able to confidently do-it-yourself or let us be your outsourced accounting department. We are here to help you be comfortable with these important aspects of running your viable business.
Accounting for Jewelers brings you help through bookkeeping and accounting services as well as tutorials, checklists, hands-on videos, info-graphics, and case studies.
Founded by a jeweler, for jewelers!
Founder, Mariel Diaz, tuned her focus at a very young age. She grew up in the jewelry industry with both parents as jewelers. Her grandmother that helped raise her was an accountant for them. Mariel is equal parts right and left brained, blending both heart and logic in all she does. She grew up learning the formula of her parent's jewelry:
Over the years, I've been able to define their formula like this:  create the WOW factor for the sentimental moments in one's life in the most intimate form of art, jewelry, that can be worn, handed down and withstand generations. -Mariel Diaz
Believing in these standards and being a jeweler herself, she has worked extensively doing books for independent jewelry designers and as an accountant in corporate America.
Accounting for Jewelers exists to help jewelry businesses get paid for their creative designs and quality craftsmanship by having reliable information to confidently and efficiently make informed decisions to grow and improve.
Mariel's Accreditations
Graduate Gemologist, Gemological Institute of America – Carlsbad, California 1999
Gemstone Carving 1 Year Practical, Master Carver Hans Ulrich Pauly – Idar-Oberstein, Germany 2001
Associate of Arts (Fine Art, Art History & Accounting) University of West Florida – Pensacola, Florida 2004
Graduate Jeweler, Revere Academy of Jewelry Arts – San Francisco, California 2005
Certified Bench Jeweler Technician, Jewelers of America 2005
Bachelor of Business Administration in Accounting, Belmont University – Nashville, Tennessee 2011
Stone Setting Comprehensive, New Approach School for Jewelers – Nashville, TN 2014
Xero Certified Advisor & Xero Silver Partner
WJA (Women's Jewelry Association) Nashville Chapter Founding President 2014 - 2016
Xerocon Denver 2015 - the unconventional accounting convention
Xerocon San Francisco 2016 - the unconventional accounting convention
Xerocon Austin 2017 - the unconventional accounting convention
WJA National Foundation Treasurer - 2018
Flourish & Thrive Academy Coach 2015 - Present
+
VP + Controller, Eric Richter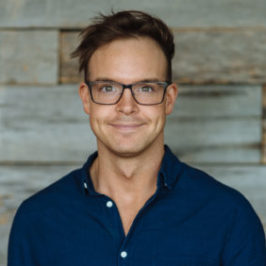 Controller, Eric Richter, has always had an aptitude for numbers and problem solving. Before coming to work for Accounting for Jewelers, he spent a few years in corporate accounting gaining experience in all areas of financial reporting and daily business operations. His attention to detail and organizational prowess are essential when it comes to managing all aspects of client accounts, including reporting, budgeting, forensic accounting, and management. His focus is your numbers so your focus can be the important stuff - jewelry.
Accreditations
Bachelors of Science (Music Business, Accounting Minor) Middle Tennessee State University - Murfreesboro,Tennessee 2011
Master of Accountancy, Middle Tennessee State University - Murfreesboro, Tennessee expected 2018
With Accounting for Jewelers since January 2016
+
Account Manager, Auburn Ledford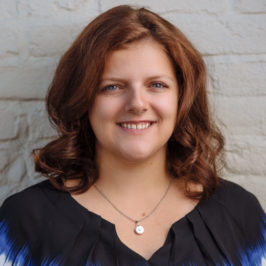 Account Manager, Auburn Ledford, contributes her skills in Xero, Microsoft Excel, and personal customer service to the A4J team. She resides in Murfreesboro, TN with her fiancé and 3 year old little girl. She has been a professional school-picture photographer while on the road to her Accounting degree.
We are thrilled to have her cheerful and analytical spirit join our team. Auburn assists in daily account maintenance and customer service for many of our full service clients.
Business Administration (B.B.A.), Accounting from Middle Tennessee State University, August 2017
With Accounting for Jewelers since May 2017.
+
HR Consultant, Sheri Hamilton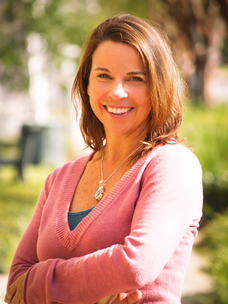 Sheri helps Accounting for Jewelers internally with leadership development among our employees. We believe individual growth helps team growth and our service delivery.
About Hamilton Resources, and US-based outsourced Partner:
As most business owners know, there is a correlation between employee satisfaction and the competitive advantage of an organization. With more than 15 years of HR experience, Hamilton Resources facilitates affordable solutions that enhance the work environment.
Finding and keeping the right team members not only includes looking at their knowledge, skills and abilities but also how the team matches your mission, vision, values and culture. To develop healthy and resilient organizations, we start at the foundation: with the employees.
Sheri's mission is to not only promote a healthy work environment, but also to ensure that we have the tools to be happy and productive. She is an HR professional with current PHR (Professional Human Resources) and SHRM-CP (Society for Human Resources – Certified Professional) certifications. In addition, she holds an Advanced Certification through WELCOA (Wellness Council of America).
+
Marketing Visionary, Kaitlyn Chow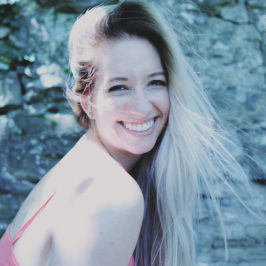 Kaitlyn Chow of KaitlynRaeann is our Media Seamstress, Creative Ninja, Website Polisher, and Marketing Motivator.
Please check out her work and how she may be able to help your business too:
http://kaitlynraeann.com
+
BenchWorks Manager, Frank P. Diaz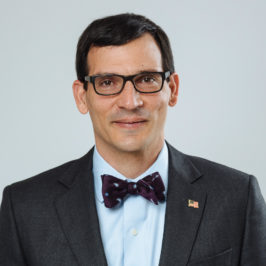 When you need someone to depend on, hire your husband, right?
Frank and Mariel share a last name, and almost everything else. They met in 1998 at a taco shop on the beach boardwalk of their hometown in Pensacola, Florida, all because Mariel's sister said, "you have to come out with me tonight and meet this guy; he's perfect for you." Little did Mariel know at the time, her sister was right.
Fast forward to 2004, and Frank implemented ARMS Inventory (no affiliation) into Mariel's dad's jewelry store. After a stint in the US Army, and years covering TN & KY as a Sales Rep for Roadrunner Pharmacy in the Veterinary Industry, and even more years traveling to hospitals as far North as Connecticut and as far West as Wyoming doing Operating Room Software and Hardware Integration for Steris, Frank was tired of being on the road.
As life would have it, everything Frank had done in the past prepared him for exactly what is next. Robby Bryant, creator of BenchWorks Inventory, was ready to pass on the torch. With inventory management as one of our client's greatest pains, Accounting for Jewelers, LLC jumped at the opportunity to acquire BenchWorks, a simple, yet robust cloud-based inventory solution. Frank is stoked to lead the BenchWorks project and help desk from home-base in Nashville, TN.
Now that Frank is not traveling for work each week, Mariel + Frank even have to share the love and attention of their beloved dog. After this many years navigating life together, we have a feeling they'll do just fine.
Email him at support@getbenchworks.com