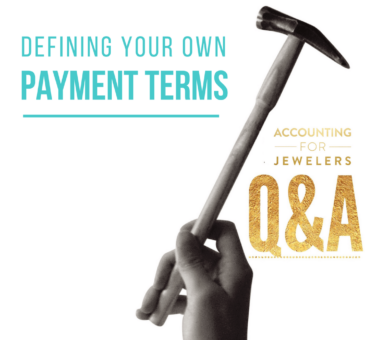 Michelle Asks:
Q. Do I have to offer the 2/10 Net 30 discount?  Is it expected? And should I include penalties if paid after 30 days?  I'd like to be paid a deposit with the balance paid within 30 days of product receipt.
A. No! You can do whatever you want! Most people do not expect a discount, while some (like Uncommon Goods) enforce it.
For first orders, I recommend 50% deposit to place the order, and balance paid UPON SHIPPING. Meaning, you either retain their credit card info (this can be stored under the Customer info in STRIPE), or you call them and process payment over the phone the day you ship. You aren't a bank; you're a small business. When you are delivering the goods, you should get paid. This can vary with turnaround times, so you may be able and willing to be more flexible.

However, if you take an order, buy the materials, make the goods and your turnaround is 4-6 weeks, then waiting another 30 days after that can be too much on your cash flow.
Studies have shown that most people will wait until the due date on the invoice to remit payment, so keep that in mind. For Retail Sales Invoice, it should be DUE UPON RECEIPT, and at most put 7 or 14 days, then they will most likely pay as soon as they receive the invoice. The more flexibility, the more used. I always think of Sebastian from The Little Mermaid: "give 'em an inch and they'll swim all over it!"
For wholesale stores who are placing reorders, then their terms can change to NET 30, and again, depending on your turnaround time, this is usually after Shipping, but may be after the Order is placed.
For penalties, such as charging interest on late payments, yes, you should charge at minimum 10% interest for each 30 day period past due. This one is hard to enforce – I find that I don't have the backbone to do this even to my own clients, but it does make sense to do so. You've already spent the money to provide the service or product, and just like a credit card collects interest, you should too. Everyone has a reason for not paying, just as the squeaky wheel gets the grease, so you have to decide if you're ok with not getting paid (right away), or if by requiring interest on overdue payments you will get paid faster.
Do what feels right to you. You set the terms, and usually (I have seen a few stores require meeting their own terms, but that's unusual) if it's typed and presented, then that is what is followed.
---
FREE DOWNLOAD: 
Use this document to customize your own Returns, Exchanges and Repairs Policy copy.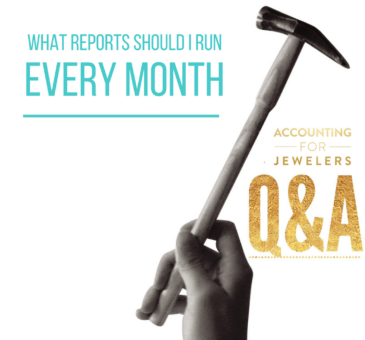 Robin from Flourish and Thrive Academy asked us:
Q:  What Reports should be run each month?
A:  There are 3 main reports you should review each month. We call these your key Management Reports.
Action Step:  Run the following Reports and analyze each line and how they relate to each other. Doing this regularly will help you familiarize yourself with trends, opportunities to cut costs and increase revenues, and catch inconsistencies or problems before they are out of control.
[read more]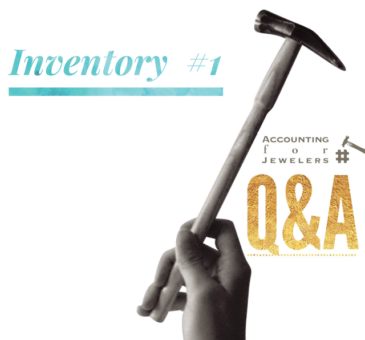 Candace asks:
Q:  Does this inventory tracking/pricing workbook replace the other software based jewelry systems like benchworks, craftybase, jewelry manager, etc?
Would I be able to add SKU numbers for my finished pieces and variations if I use different gemstones? I am looking for an easy to use and maintain inventory system. Currently, I am using Excel with my own spreadsheet.
I've used benchworks, jewelry manager, and craft manager, but could not keep up with them. I find spreadsheets easier to maintain. [read more]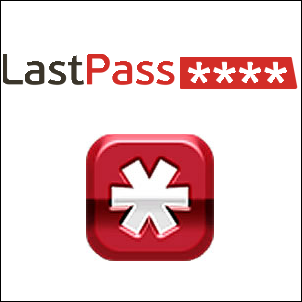 Manage your passwords in a convenient and secure way with LastPass. Stop wasting time writing, remembering and resetting your passwords. With LastPass, you only have to remember one master password. The rest are locked up and easy to find in the LastPass password manager.
LastPass will autofill every password you save. It can save unlimited logins for websites and easily switch between them (for those of us who have multiple gmail accounts). LastPass can be used on any device. If you use a phone you can use your fingerprint to access your passwords. Use LastPass with the browser of your choice, with LastPass extensions for Firefox, Chrome, Safari, IE and Opera.
[read more]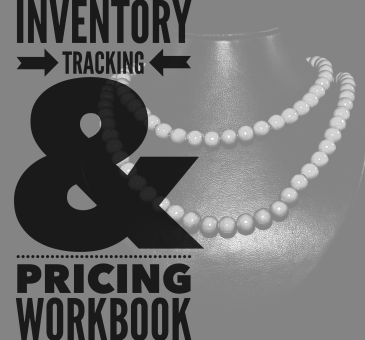 Have you heard yourself sigh in overwhelm and say, "Inventory Management Has Me So Confused?!"
Now is the time to learn how to properly track and price jewelry inventory. Get the excel workbook!
You understand the concept of entering raw materials (gems, beads, chain, clasps, sheet metal) into inventory when you purchase them and entering the finished item (ie: gemstone necklace or thingamabob ring) so that you can enter it on an invoice when you sell it. The retail cost of the finished piece goes into the Sales account from your Chart of Accounts. If you are confused here, then you should check out the
online training course for Xero
, which shows you exactly how to take the burden of financial luggage off your shoulders and gain control of your numbers.