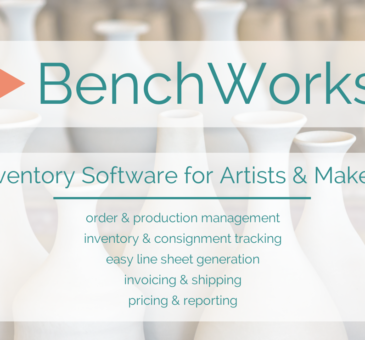 Press Release! Or, just a story from behind the scenes of the acquisition of BenchWorks Inventory:
The creator of BenchWorks, Robert Bryant, graduated from MIT with a Bachelors in Physics and Computer Science, and a Masters in Engineering, Computer Science. He interned for Microsoft and Google. Robby worked as a Software Engineer for Google. Can we just sit here with that for a moment? Because he didn't. He went on to be a Senior Engineer at Cardpool.com, another site with many algorithms.
Only then did Robby develop BenchWorks for a need his wife of Kendra Renee Jewelry and her business mastermind group identified:  affordable, easy, full-featured inventory tracking software. Now, he is a Principle Software Engineer at NerdWallet.com, a site we refer to often for the best Credit Cards and Savings Accounts.
From Robby:
Well, it's quite a day in BenchWorks Land!  I am incredibly excited to announce that we have sold the BenchWorks project to Mariel Diaz of Accounting for Jewelers!
Wait, you what?!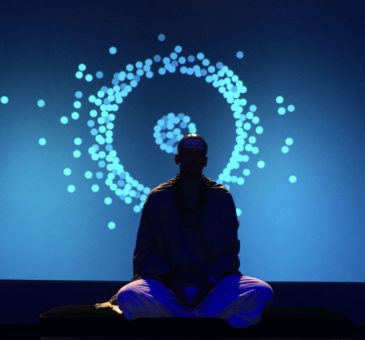 Part 3: Xerocon Mindful Take Aways
Dandapani
When I was a stubborn kid throwing tantrums, I received an enlightening little yellow book titled something with "Me" in it. While I don't remember the name of the book, it taught me that I didn't have to behave the way I wanted to respond. Even 30++ years later, I still think about it. I remember as a child realizing that I could step back and change my approach to a situation to handle it appropriately and acceptable to those around me. Although, sometimes, the worst, aka "my feelings" got the best of me. [read more]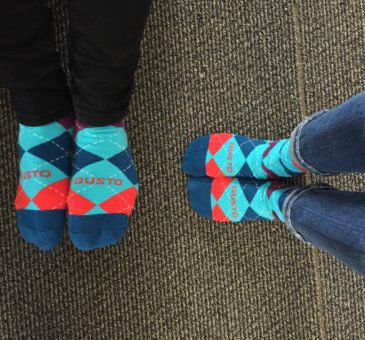 Part 2: Xerocon New Releases
Greater integration with PayPal:
If you use PayPal as a Payment method to accept payments on Xero Invoices, your customers will no longer be redirected to PayPal from the online invoice to pay! [read more]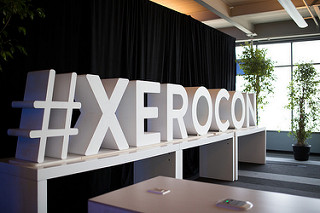 Part 1: Xerocon Updates 2016
3 Part Series:
Part 1: Active Xerocon Updates
Everyone interested in cloud based accounting knows Rod Drury. He's the jovial visionary carrying the Xero torch. This was my 2nd Xerocon, the unconventional convention for Xero accounting software and partners, and I met Rod at Xerocon Denver 2015. He shares a contagious enthusiasm for the direction of the accounting industry.
When I met him last year, I wanted to tell him in as little words as possible what he has done for not only the accounting industry, but for small businesses worldwide. I said, "thank you for changing our lives." It still rings true today. [read more]
WJA Jewelry Night Out 2015 Takes Place on September 10, 2015 in 20 Cities
The 3rd annual event offers a membership discount for new and renewing members.
WJA Press Release, New York, NY - The Women's Jewelry Association (WJA) will host its third annual WJA Jewelry Night Out (JNO) on Thursday Sept. 10, 2015. The festivities will kick off in the early evening in 19 cities through the United States: Atlanta; Bethesda, MD; Birmingham, AL; Boston; Chicago; Dallas; Denver; Ft. Lauderdale, FL; Cincinnati; Las Vegas; Los Angeles; Madison, WI; Minneapolis; Nashville, TN; New York City; Providence, RI; San Diego; San Francisco; and Seattle. Attendees can check WJAJewelryNightOut.com for exact locations and start times for each event, and to register to attend.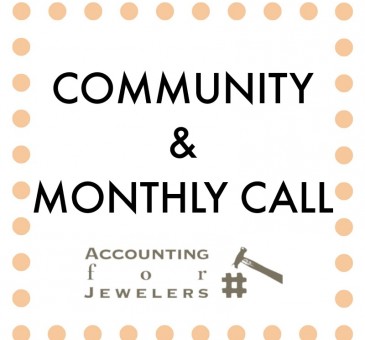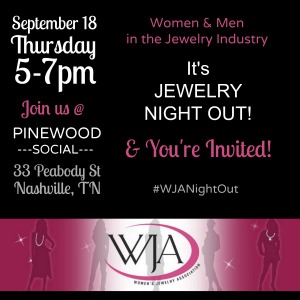 Across the nation on September 18, 2014, the Women's Jewelry Association will be hosting the annual Jewelry Night Out in 15 different cities!
Where Accounting for Jewelers is based, in Nashville, TN, this will be the inaugural event for our chapter. We are in the blossoming stages as a WJA Affiliate and are excited to gather the Jewelry Industry Insiders together and celebrate what we do for a living!
Click here to RSVP to the Nashville Jewelry Night Out!
The events are open to anyone in the jewelry industry, men and women, that would like to network and enjoy an evening out in the city. As a bonus, WJA is offering a discount -the only discount throughout the year- if you attend an event and become a member. The Professional Membership is marked down from $160 annually, to only $99! It's the leading business association for women in the jewelry industry and has been around since 1983. All of the women I've spoken to that are members say that by far, the biggest benefit is the people you meet. You never know where it will take you.  [read more]