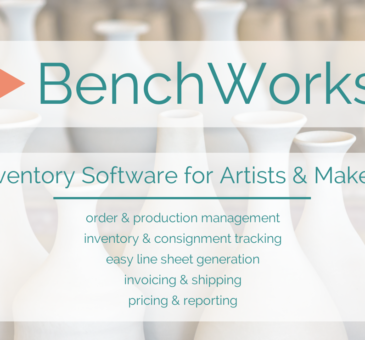 Press Release! Or, just a story from behind the scenes of the acquisition of BenchWorks Inventory:
The creator of BenchWorks, Robert Bryant, graduated from MIT with a Bachelors in Physics and Computer Science, and a Masters in Engineering, Computer Science. He interned for Microsoft and Google. Robby worked as a Software Engineer for Google. Can we just sit here with that for a moment? Because he didn't. He went on to be a Senior Engineer at Cardpool.com, another site with many algorithms.
Only then did Robby develop BenchWorks for a need his wife of Kendra Renee Jewelry and her business mastermind group identified:  affordable, easy, full-featured inventory tracking software. Now, he is a Principle Software Engineer at NerdWallet.com, a site we refer to often for the best Credit Cards and Savings Accounts.
From Robby:
Well, it's quite a day in BenchWorks Land!  I am incredibly excited to announce that we have sold the BenchWorks project to Mariel Diaz of Accounting for Jewelers!
Wait, you what?!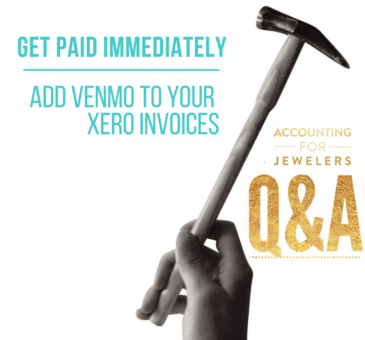 The back story on Venmo... What is it? Why should I use it?
With Venmo you can:
Pay others with your Venmo account using money you have in Venmo, or link your bank account or debit card quickly.
Move money from Venmo to your bank account in as little as one business day.
There's also more benefits when you use it for your business.
Benefits:
No transaction fees like PayPal.
Integrate Venmo easily with your Xero Invoicing system to get paid immediately.
To set up Venmo with Xero invoices, follow the steps below: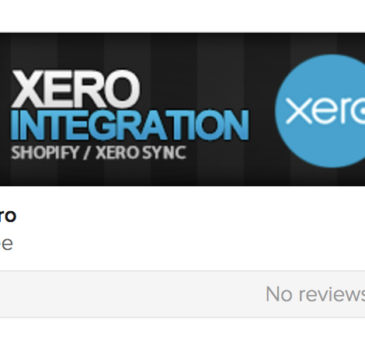 IMPORTANT UPDATE:  July 2017 Shopify to Xero Integration is under New Management
Mgmt: BOLD APPS for Shopify to Xero integration
Still Free! Still the same great app!
Shopify has sold the management of their Xero Integration to BOLD Apps; however, nothing has changed regarding the functionality and features.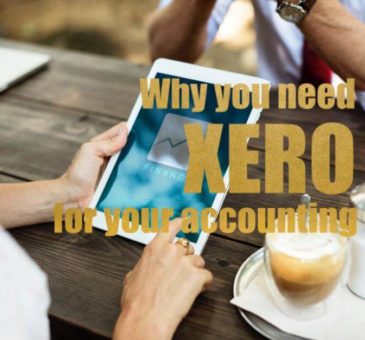 ---
Why Accounting for Jewelers prefers Xero over any version of QuickBooks...
For the first 17 years I did bookkeeping, I never loved the actual programs.
I enjoyed the purpose of organization and reporting outcomes, but the process was a chore.
Xero Accounting Software changed my world. It was the missing key that made everything understandable for me. This was the turning point in 2013 that allowed me to feel comfortable helping jewelers understand their numbers and help them be successful with less stress. [read more]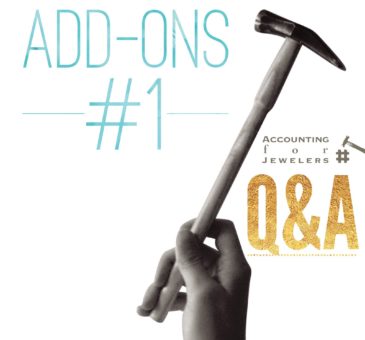 Brandy asks:
Q: I am in the process of setting up our Shopify POS. I've had two sales on it. Is there anything I need to do to document these sales or are they all going to be registered on Shopify? Can I run reports for retail/shop sales in Xero or do I need to do that in Shopify?
A: Shopify and Xero work seamlessly together! Here are the details and step by step instructions for the integration.
Shopify is my favorite e-commerce integration.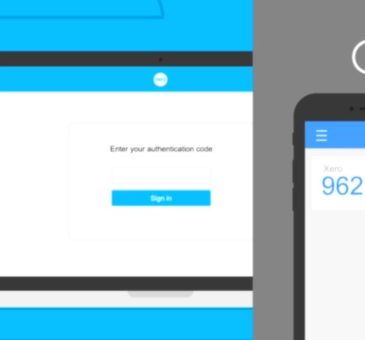 2 Step. 2 Step. 2 Step. Now that we have you moving to a beat, go enable 2 Step Authentication in Xero.
Enable two-step authentication on your Xero account today!
Click here for instructions.
Of our 64 Xero clients, two of you have received messages from Xero that someone in a different location has logged into your account and notified us. 2 step authentication in Xero is the key to prevention.  [read more]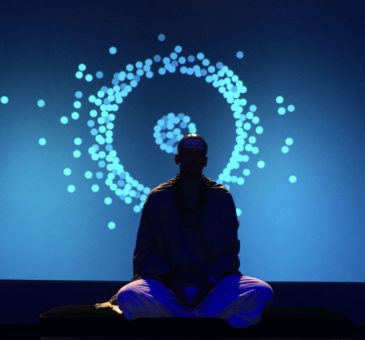 Part 3: Xerocon Mindful Take Aways
Dandapani
When I was a stubborn kid throwing tantrums, I received an enlightening little yellow book titled something with "Me" in it. While I don't remember the name of the book, it taught me that I didn't have to behave the way I wanted to respond. Even 30++ years later, I still think about it. I remember as a child realizing that I could step back and change my approach to a situation to handle it appropriately and acceptable to those around me. Although, sometimes, the worst, aka "my feelings" got the best of me. [read more]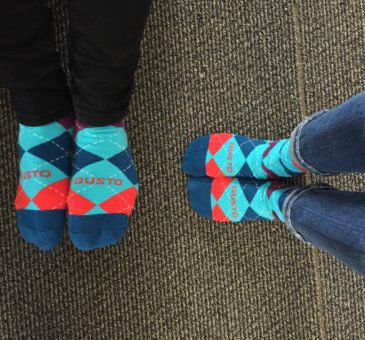 Part 2: Xerocon New Releases
Greater integration with PayPal:
If you use PayPal as a Payment method to accept payments on Xero Invoices, your customers will no longer be redirected to PayPal from the online invoice to pay! [read more]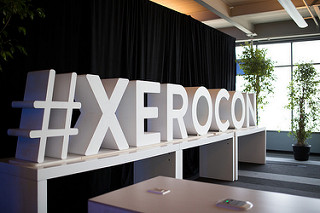 Part 1: Xerocon Updates 2016
3 Part Series:
Part 1: Active Xerocon Updates
Everyone interested in cloud based accounting knows Rod Drury. He's the jovial visionary carrying the Xero torch. This was my 2nd Xerocon, the unconventional convention for Xero accounting software and partners, and I met Rod at Xerocon Denver 2015. He shares a contagious enthusiasm for the direction of the accounting industry.
When I met him last year, I wanted to tell him in as little words as possible what he has done for not only the accounting industry, but for small businesses worldwide. I said, "thank you for changing our lives." It still rings true today. [read more]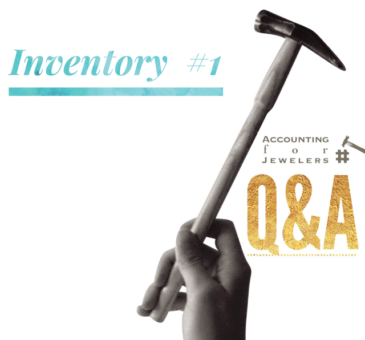 Candace asks:
Q:  Does this inventory tracking/pricing workbook replace the other software based jewelry systems like benchworks, craftybase, jewelry manager, etc?
Would I be able to add SKU numbers for my finished pieces and variations if I use different gemstones? I am looking for an easy to use and maintain inventory system. Currently, I am using Excel with my own spreadsheet.
I've used benchworks, jewelry manager, and craft manager, but could not keep up with them. I find spreadsheets easier to maintain. [read more]