This is a questionnaire to guide you to your Sales Goals.
Revisit this monthly and adjust accordingly to reach your goals.
Answer the questions you didn't know should be asked.
Understand your bottom line and how to create a business that is profitable.
5 in-depth questions that will bring you clarity and goals
Don't forget to also download the supplemental Expense List below.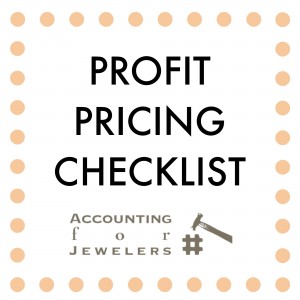 Profit Pricing Checklist
Look at last year's expenses, or if you're just starting out, estimate as best you can. Once transactions begin, revisit this and adjust accordingly.
Enter the monthly and yearly expenses for your jewelry business to start building your budget and sales goals.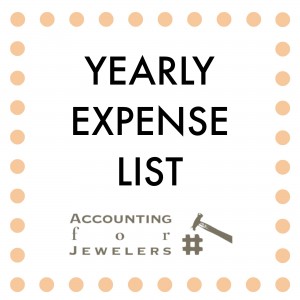 Yearly Expense List