We offer Services, Courses and Resources for
JEWELERS THAT COUNT!
Our mission is to be your solution to feeling overwhelmed about your Bookkeeping and Accounting.
Our purpose is to inspire simplicity, creativity and delight for jewelers through connection, compliance, reliable and timely reporting, and efficient operations.
We work with small independent jewelers that range in size from 0-40 employees and revenues of "seriously, I'm just starting out; do I really need an accountant?" to established multi-million dollar franchises. We know you may feel overwhelmed and embarrassed, but don't be. It doesn't matter the size of the company or the size of the mess, we can find a solution.
Our goal is to either set you up so you can efficiently, confidently and properly take care of your bookkeeping yourself, or we can act as your outsourced accounting department. Head on over to the shop to get a run down of our services, or schedule a free consultation to see how we can help you.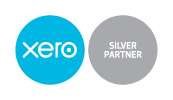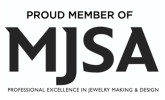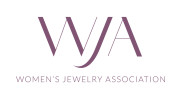 Accounting for jewelers helps you organize all of your accounts and inventory, so you can automatically know the pulse of your cash flow. We believe in automation, efficiency and modern technology. Bookkeeping is no longer a chore or the weight of heavy luggage being carried around between your shoulder blades. It's more like a fun, simple and intuitive video game with the awesome reward of making informed decisions. A daily stress has been lifted. This way, you have more time to do what you enjoy and are good at, such as being at the bench creating and following up with leads to get sales.
But right now, you're intimidated by the complexity of accounting systems with too many extras and no straight forward direction. You're scared of complicated math and frustrated with how to track your inventory and the manufacturing process from raw materials to finished product. You may even struggle to pay your taxes on time or know if they're right. You just don't know where to start.
It is possible for you to get started properly and understand how your business operates from a financial perspective. We can hold your hand and guide you or take it off of your lap completely-- hire us as your outsourced accounting department based in Nashville, TN, USA! We make sure you pay your taxes before they're due and we make sure you never over pay them. Learn ways to make your bookkeeping and inventory management less time consuming. We're here to teach you. Come on in and let's get started now!
Welcome to Accounting for Jewelers. We're here for you.
---