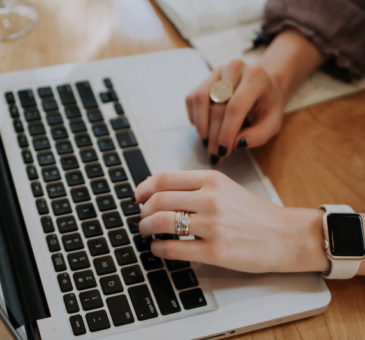 You probably already know that if you are self-employed, then you are to pay self employment estimated taxes to the IRS each quarter, right?
But you may think you have to mail in the remittance slip that came with your filed return for the prior year, and you can, but that's not the easiest and safest way.
You may also think you need to spend hours, which intimidates like days, to calculate what you owe. This is just not true. It's not that complicated and it's an ESTIMATE for goodness sake.
You should refer to your prior year return for the minimum estimated payment based on what was owed last year. If you owed tax last year, you will have payment remittance slips with the estimated amounts typed on there for you!
See below for the link and instructions for the easiest way to pay Self Employment Estimated Taxes online at IRS.gov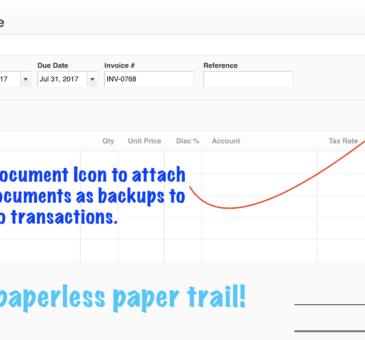 Your Xero Inbox:
Did you know it is true, you can be paperless! You do not need to store a shoebox, or files full of receipts anymore! All those well organized files in the metal drawers can be dwindled down to retain only the most important paper copies. Not only will your shredder thank you because it's only going to shred the things sent to you and not all the copies you print, but also the trees will thank you!
One of the cool things about Xero, that QuickBooks doesn't have, is a secure cloud-based filing system.
Within your Xero account, you have a Xero Inbox, but keep reading to learn about all the features that expand from this little buddy of ours...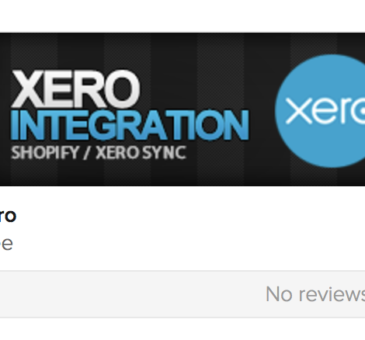 IMPORTANT UPDATE:  July 2017 Shopify to Xero Integration is under New Management
Mgmt: BOLD APPS for Shopify to Xero integration
Still Free! Still the same great app!
Shopify has sold the management of their Xero Integration to BOLD Apps; however, nothing has changed regarding the functionality and features.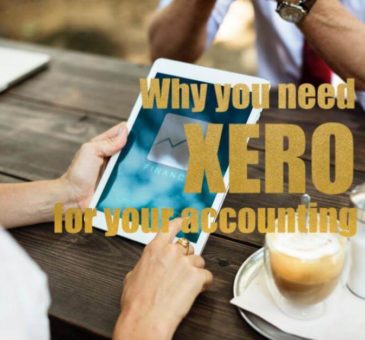 ---
Why Accounting for Jewelers prefers Xero over any version of QuickBooks...
For the first 17 years I did bookkeeping, I never loved the actual programs.
I enjoyed the purpose of organization and reporting outcomes, but the process was a chore.
Xero Accounting Software changed my world. It was the missing key that made everything understandable for me. This was the turning point in 2013 that allowed me to feel comfortable helping jewelers understand their numbers and help them be successful with less stress. [read more]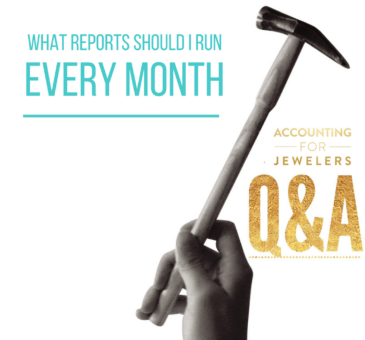 Robin from Flourish and Thrive Academy asked us:
Q:  What Reports should be run each month?
A:  There are 3 main reports you should review each month. We call these your key Management Reports.
Action Step:  Run the following Reports and analyze each line and how they relate to each other. Doing this regularly will help you familiarize yourself with trends, opportunities to cut costs and increase revenues, and catch inconsistencies or problems before they are out of control.
[read more]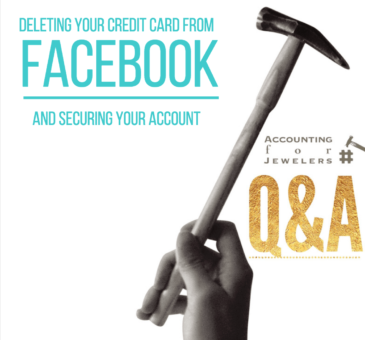 Brookie asks,
Q:  I've seen a lot of people getting hacked on FB and I'm scared it's going to release my credit card info. I tried to cancel payment and I'm not sure how to disconnect my credit card from these socials? Any idea?
A: If you have a Facebook Ads account, you won't be able to remove your primary credit card.
Best Practices:
Use or create an email address specifically for social media, mailing lists, unimportant subscriptions, etc.
Never use an email account for social media that also receives sensitive information.
All someone needs is the last 4 of your social, your full name and your birthday to steal your identity. So, if you have things like this stored in your email, make sure it's not available on Facebook or other social media accounts and make sure that this email address is not associated with your social media. I've heard that if they can hack your Facebook, they can hack the associated email.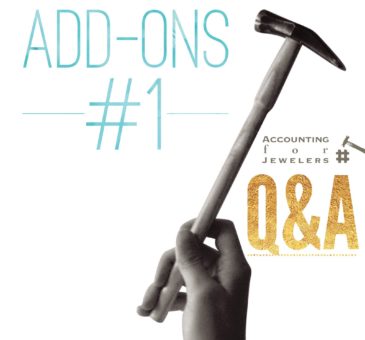 Brandy asks:
Q: I am in the process of setting up our Shopify POS. I've had two sales on it. Is there anything I need to do to document these sales or are they all going to be registered on Shopify? Can I run reports for retail/shop sales in Xero or do I need to do that in Shopify?
A: Shopify and Xero work seamlessly together! Here are the details and step by step instructions for the integration.
Shopify is my favorite e-commerce integration.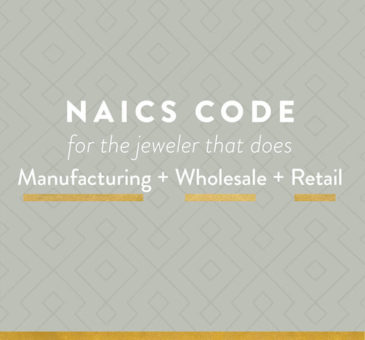 Ever filled out a tax form and wondered what the heck an NAICS (North American Industry Classification System) code was? Here are instructions on how to select the right NAICS code as a jeweler that manufactures a finished product and sells both wholesale and retail.
You can use the search feature at www.census.gov/naics. In the "2017 NAICSSearch" box on the left side of that page, enter a keyword that describes your kind of business. A list of primary business activities containing that keyword and the corresponding NAICS codes will appear.
Google, of course, directs you to NAICS search, but how do you pick from this list?
[read more]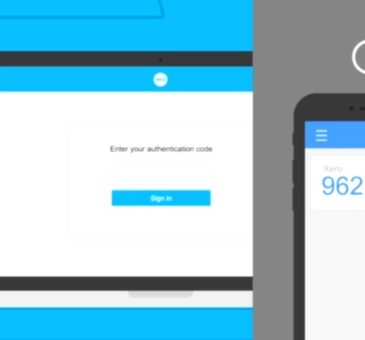 2 Step. 2 Step. 2 Step. Now that we have you moving to a beat, go enable 2 Step Authentication in Xero.
Enable two-step authentication on your Xero account today!
Click here for instructions.
Of our 64 Xero clients, two of you have received messages from Xero that someone in a different location has logged into your account and notified us. 2 step authentication in Xero is the key to prevention.  [read more]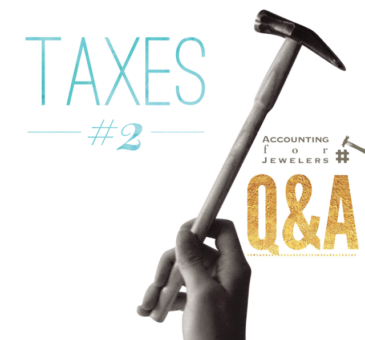 Shera asks:
Q: So the owner's draw doesn't have any tax consequences like a salary would, correct?
A: Correct - the owner's draw account does not have any tax consequences like a salary. As a Sole Proprietorship or single member LLC (seen as the same as a Sole proprietor to the IRS), the Net Income (the total at the bottom of the Income Statement) is your taxable income that flows through the Schedule C and to you personally on your income tax return. The IRS considers the Net Income your Compensation. However, there are some things to consider.