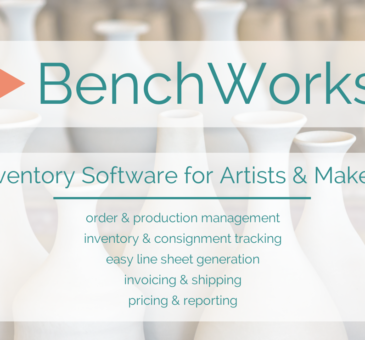 Press Release! Or, just a story from behind the scenes of the acquisition of BenchWorks Inventory:
The creator of BenchWorks, Robert Bryant, graduated from MIT with a Bachelors in Physics and Computer Science, and a Masters in Engineering, Computer Science. He interned for Microsoft and Google. Robby worked as a Software Engineer for Google. Can we just sit here with that for a moment? Because he didn't. He went on to be a Senior Engineer at Cardpool.com, another site with many algorithms.
Only then did Robby develop BenchWorks for a need his wife of Kendra Renee Jewelry and her business mastermind group identified:  affordable, easy, full-featured inventory tracking software. Now, he is a Principle Software Engineer at NerdWallet.com, a site we refer to often for the best Credit Cards and Savings Accounts.
From Robby:
Well, it's quite a day in BenchWorks Land!  I am incredibly excited to announce that we have sold the BenchWorks project to Mariel Diaz of Accounting for Jewelers!
Wait, you what?!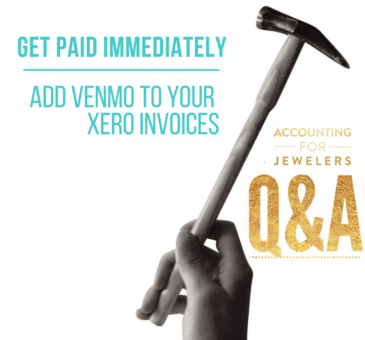 The back story on Venmo... What is it? Why should I use it?
With Venmo you can:
Pay others with your Venmo account using money you have in Venmo, or link your bank account or debit card quickly.
Move money from Venmo to your bank account in as little as one business day.
There's also more benefits when you use it for your business.
Benefits:
No transaction fees like PayPal.
Integrate Venmo easily with your Xero Invoicing system to get paid immediately.
To set up Venmo with Xero invoices, follow the steps below: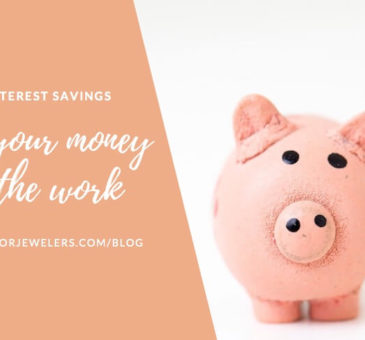 If you don't have a high interest savings account earning more than 1%, then you should open an account at Synchrony, Capital One 360 or another recommended by NerdWallet.
You can connect your bank and create an automatic schedule for recurring transfers. I love that the Capital One 360 has their savings goals setup: www.capitalone.com/bank/360savings-guide
They make it easy, because you get to set the amount of how much you want to save by what date for what purpose, and then it calculates how much you have to transfer to the savings account based on how often you want the transfers to occur. This makes it easy and fun to save. [read more]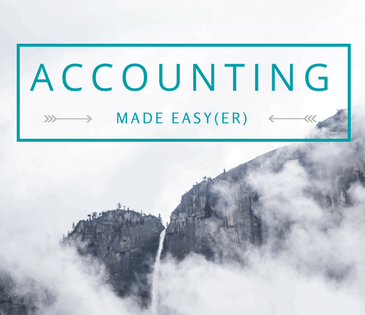 You want to understand the financials of your jewelry business, but think it's too complicated. You're overwhelmed and don't know where to start.
You aren't alone. Did you know the #1 pain of any business is doing their accounting?
Many small businesses, especially artists, and specifically jewelers that are not business savvy, think by putting expense receipts, purchases and sales records in files is "doing their books." And those are the good ones! Some just look at their online statements and think recognizing transactions and knowing their balance is enough. Then, they bring it to an accountant to file their taxes.
Most people recognize they should be doing more, but the fear of not doing it right holds them back. (and often it should!) [read more]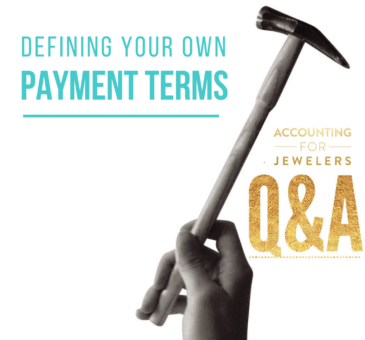 Michelle Asks:
Q. Do I have to offer the 2/10 Net 30 discount?  Is it expected? And should I include penalties if paid after 30 days?  I'd like to be paid a deposit with the balance paid within 30 days of product receipt.
A. No! You can do whatever you want! Most people do not expect a discount, while some (like Uncommon Goods) enforce it.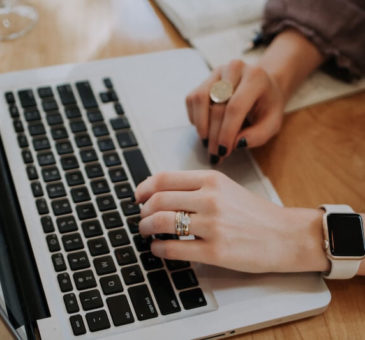 You probably already know that if you are self-employed, then you are to pay self employment estimated taxes to the IRS each quarter, right?
But you may think you have to mail in the remittance slip that came with your filed return for the prior year, and you can, but that's not the easiest and safest way.
You may also think you need to spend hours, which intimidates like days, to calculate what you owe. This is just not true. It's not that complicated and it's an ESTIMATE for goodness sake.
You should refer to your prior year return for the minimum estimated payment based on what was owed last year. If you owed tax last year, you will have payment remittance slips with the estimated amounts typed on there for you!
See below for the link and instructions for the easiest way to pay Self Employment Estimated Taxes online at IRS.gov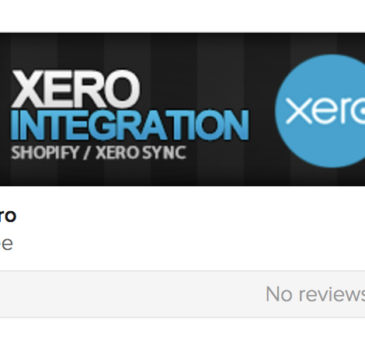 IMPORTANT UPDATE:  July 2017 Shopify to Xero Integration is under New Management
Mgmt: BOLD APPS for Shopify to Xero integration
Still Free! Still the same great app!
Shopify has sold the management of their Xero Integration to BOLD Apps; however, nothing has changed regarding the functionality and features.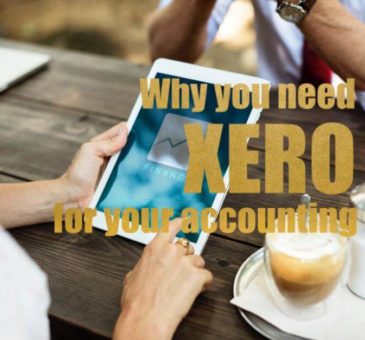 ---
Why Accounting for Jewelers prefers Xero over any version of QuickBooks...
For the first 17 years I did bookkeeping, I never loved the actual programs.
I enjoyed the purpose of organization and reporting outcomes, but the process was a chore.
Xero Accounting Software changed my world. It was the missing key that made everything understandable for me. This was the turning point in 2013 that allowed me to feel comfortable helping jewelers understand their numbers and help them be successful with less stress. [read more]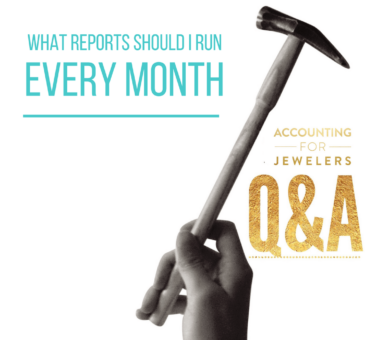 Robin from Flourish and Thrive Academy asked us:
Q:  What Reports should be running each month?
A:  There are 3 main reports you should review each month. We call these your key Management Reports.
Action Step:  Run the following Reports and analyze each line and how they relate to each other. Doing this regularly will help you familiarize yourself with trends, opportunities to cut costs and increase revenues, and catch inconsistencies or problems before they are out of control.
[read more]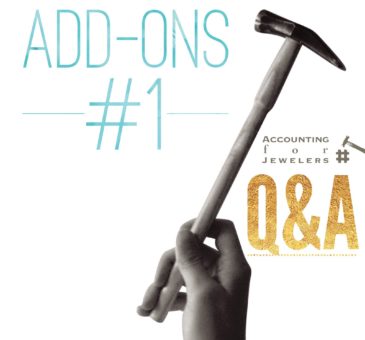 Brandy asks:
Q: I am in the process of setting up our Shopify POS. I've had two sales on it. Is there anything I need to do to document these sales or are they all going to be registered on Shopify? Can I run reports for retail/shop sales in Xero or do I need to do that in Shopify?
A: Shopify and Xero work seamlessly together! Here are the details and step by step instructions for the integration.
Shopify is my favorite e-commerce integration.